Our Mission
The Jason Madachy Foundation continues to share the memory of a young man's desire to become a doctor. His love for philanthropy and medicine continues with each stethoscope provided to new medical students. Each is engraved with "Excel In Leaving A Mark" to echo the unique legacy left by Jason's brief but joyous life.
With each stethoscope donated, our foundation is making a positive impact not only for the individual medical student, but for the future of medicine. Every stethoscope donated is given with compassion and love - something that Jason embodied. By giving first year medical students a helping hand in their journey in medicine, Jason's legacy lives on and the future of medicine continues to shine bright.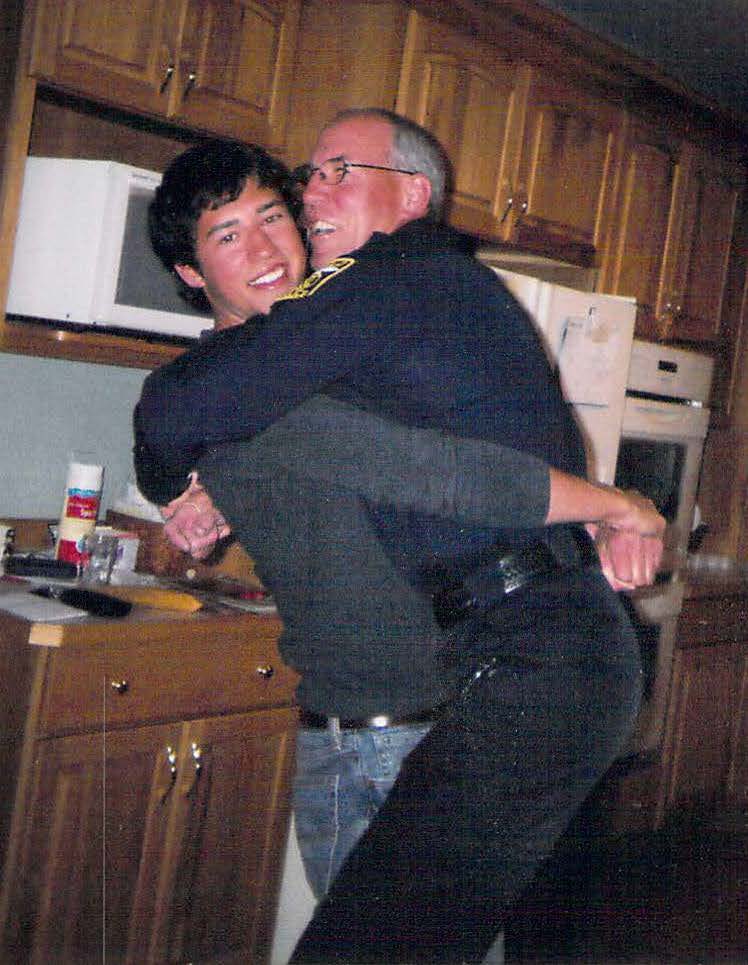 A Father Ensuring His Sons Legacy Lives On
"Our family shared a lot of time together talking, playing, traveling and just having fun. The one thing we have is no regrets about the time we spent together or telling one another 'I love you'. The only thing that is missing is more time together."
— Joe Madachy, Father of Jason
Jason wanted to become a doctor from an early age. As a child, he incessantly asked questions. Why is the sky blue? Where does your saliva go when you swallow? By middle school he was trying to explain how "T" cells help fight off an infection. Jason loved helping others and was involved with Swim for Diabetes, the Special Olympics Torch Run, Polar Bear Plunge and the Cleveland Sight Center.
At 18, he began attending Miami University in 2003, having already earned significant college credits. This allowed him to dabble in classes he thought would be interesting, ­­such as ornithology and wine tasting. In true Jason fashion, when he had a paper to tackle, he would pick the most obscure topic. During a biology class, he chose to write a paper about a type of fat tissue found only in babies and bats.
We always knew Jason would do well academically in college, but we also felt it was important for him to join a fraternity, where he might form close lifelong bonds. In his freshman year he joined Sigma Pi fraternity, where he was in charge of philanthropy. He would raise more than $200 an hour selling luminaries for Relay for Life. He was also involved with Habitat for Humanity, and would volunteer to do yard work for the elderly. During his senior year, Jason helped launch a pre­medical fraternity there.
Jason could have graduated early, but he had told us these were the best four years of his life. He graduated in May, and was set to attend the Joan C. Edwards School of Medicine in Huntington West Virginia. But in June, just a month after his graduation, he had a tragic accident while on a family vacation, and we lost Jason.
He would have received his white coat on August 9, 2007, which would have been his 22nd birthday. This was the second­ hardest day for our family. It was there that two local physicians presented Jason's class with their stethoscope. At first, we did not fully understand the importance of this special gift. We were also presented with Jason's stethoscope (which his girlfriend currently uses as Chief Surgical Resident at Akron General Hospital.) A few weeks later we understood the importance, and wanted to continue this tradition at Marshall University in Jason's memory. Although Jason's class was the first to receive the stethoscopes, these physicians continue to financially support the program there.
In 2008, the first Jason Madachy Memorial Scholarship was presented at Miami University. Once we realized the importance of a stethoscope we knew this was the next path for the foundation, since Jason had wanted to become a doctor to leave a legacy of giving back. As the Executive Director of the Jason Madachy Foundation, I feel blessed by all of the wonderful people who continue to support us in fulfilling Jason's dream of making a difference. Each of our stethoscopes is engraved with "Excel In Leaving A Mark." I remember being asked in the beginning why Jason's name or initials were not being engraved on the stethoscopes. My reply: "It took someone as big as Jason to start this foundation, but the foundation and its message is much larger than any one of us.