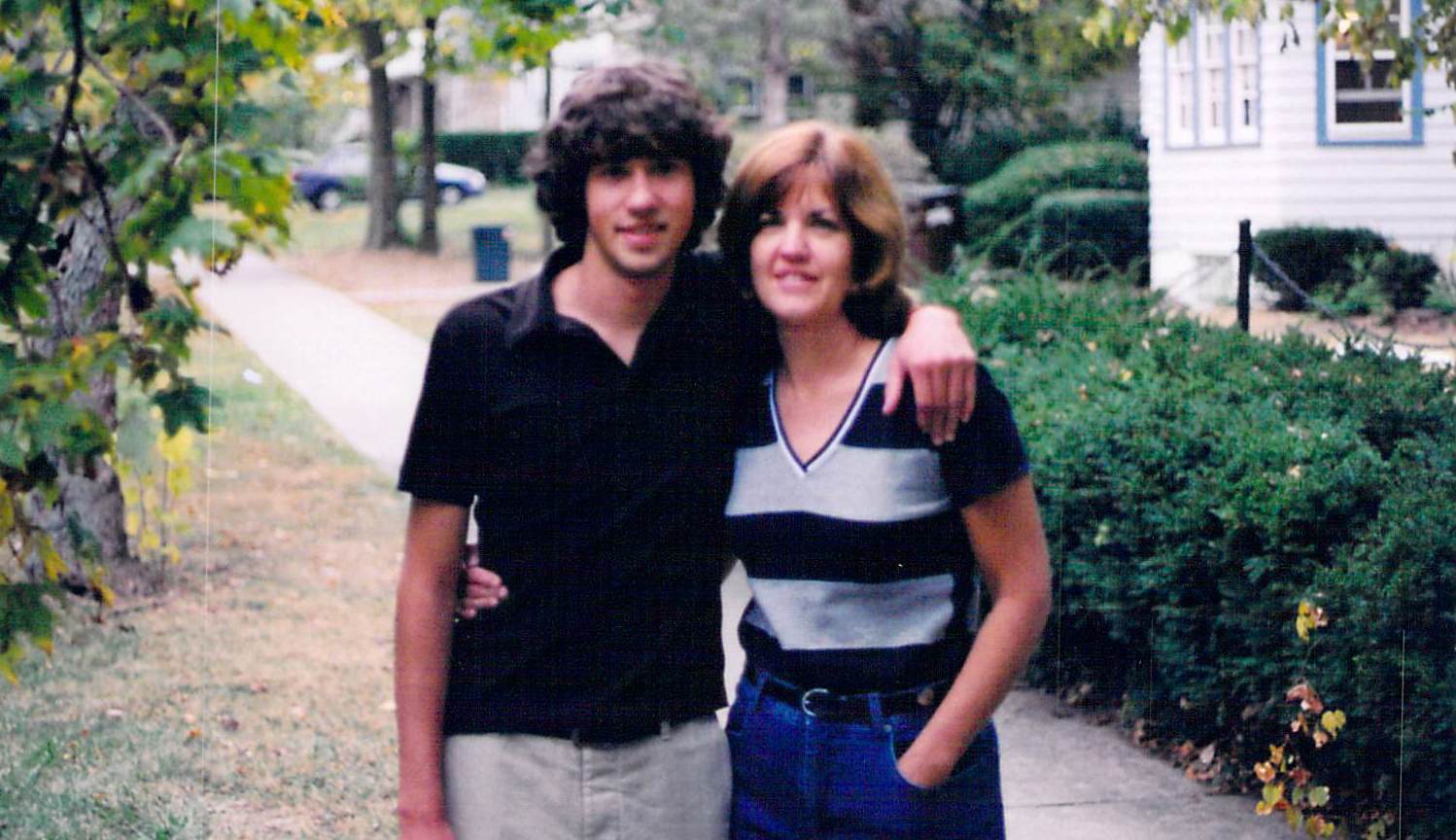 While Jason was attending college, he would quiet the crowds down, and stand on a chair and shout "I Love My Mom." Not many college kids would do this. His girlfriend Jenn suggested we start the "I Love My Mom" campaign. While cleaning out Jason's room, his mom Dolly came across some long forgotten items. It was while packing things up that she received a clear message from him to "Play The Tape." At first she did not know what this meant, but did find a tape marked Children's Christmas Songs. The message came again "Play The Tape." She could not believe what she heard next. It was her young boys talking and playing. Included was Jason's little voice saying, "I LOVE YOU MOM!"
LIVING LIFE TO THE FULLEST WITH NO REGRETS!
Although you go about your daily lives without giving it much thought, things happen that you have no control over. These circumstances sometimes shake you to the core of your being, and your life is forever changed. This happened to the Madachy family. Jason unexpectedly lost his life on June 9, 2007 while on a family vacation. There are no words that adequately explain the grief and sadness you experience after such a tragic loss. Fortunately the Madachy family have no regrets about telling one another the love they shared. They often exchanged those three little words, "I Love You"! The only thing they feel that is missing, was spending more time with Jason as a family. Please do not wait for tomorrow to tell your loved one that you love them, for what if tomorrow never comes!
I grew up in a large loving family and saw how important it is to work together. My background includes office manager, medical secretary and business owner, but nothing was more important to me than being a mom. My boys are my world. I was a stay-at-home mom, which allowed me to be involved in my children's life. During this time I became a professional volunteer, helping anyone in need. While in middle school, Jason joked that I should get a T-shirt that said, "Just Say No." Jason & Jeff understood the importance of helping others through their philanthropic work. It was not surprising when they decided to become physicians.
As a parent you never expect to lose a child. Our family wanted to take this tragedy and turn our tears to joy by fulfilling Jason's dream. I am learning along this path called life to step outside of my comfort zone to touch the hearts of these new medical students by providing them with their stethoscope. I hope that by sharing our story they feel inspired to also step outside of their comfort zone and make a difference today, for what if tomorrow never comes.
Although Jason's life was cut short, he continues to make a difference through our gifts. We know with certainty that Jason's love and spirit will live on through the lives of all the medical students who receive our stethoscopes. Together we continue to fulfill Jason's dream with each and every donation that comes to the Jason Madachy Foundation.
How It Works
Rather than sending your mother a card this Mother's Day, the Jason Madachy Foundation invites you to to participate in the I Love You Mom Challenge. It's as simple as taking out your phone and record a nice message telling your mom that you love her. Once you record the video, we ask that you make whatever donation you are comfortable with to our foundation to support the world of medicine, upload the video to your social media platforms and challenge your friends and family! Check out some of the recent videos of those participating in the challenge below: